15. September 2020
Kevin growing with Lucy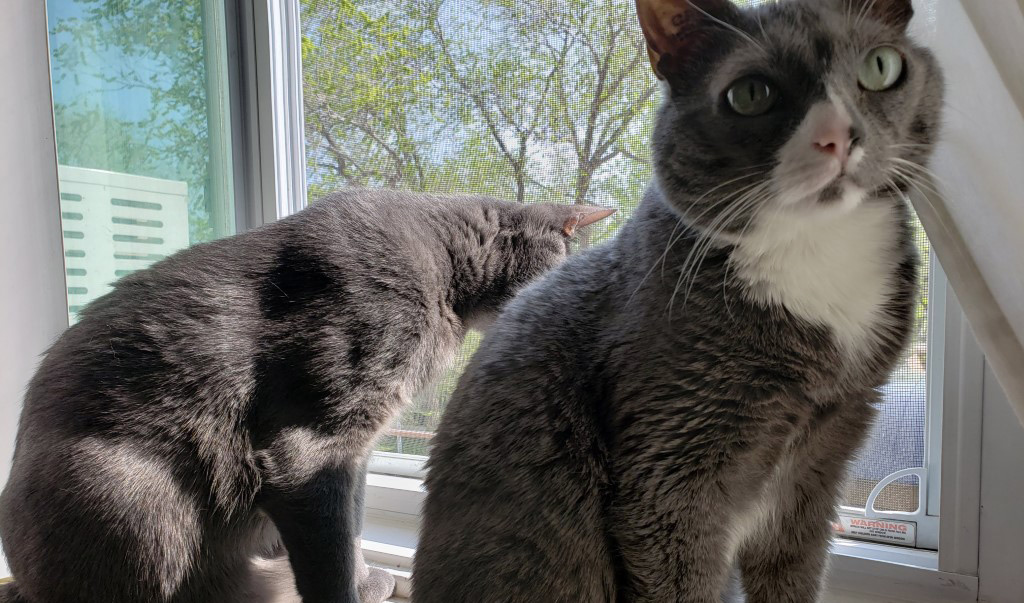 🐈
We adopted Lucy a few years ago, she needed a friend. So we had to adopt this little guy, named him Kevin. He's a russian blue, she's a blue mix. Enjoy some images of Kevin with Lucy. She loves him soooooo much! Mothered him right away. Now he's the king of the castle.
😺
Kevin has grown up to be exactly what Heather wanted in a cat, a snuggly cuddle monster. Lucy cuddles… on her time and terms. Together they're the best damn fur balls we could ever ask for.
🤘
Thanks for taking the time to see them. I'll post more updates. These pictures are a year or so old.
The Latest